Dimensions
The ZED dimensions are 175 x 30 x 33 mm (6.89 x 1.18 x 1.3'') and it weights 159 g (0.35 lb).
The ZED Mini dimensions are 124.5 x 30.5 x 26.5 mm (4.9 x 1.2 x 1.02'') and it weights 62.9 g (0.14 lb).
3D Models
For an easier integration of the ZED/ZED Mini in your project, you can use the following 3D files of our cameras.
Existing support
If you are planning to use the ZED for Green Screen Mixed Reality capture, you can use our 3D-printable support. Any HTC Vive tracker can be easily mounted on top of it.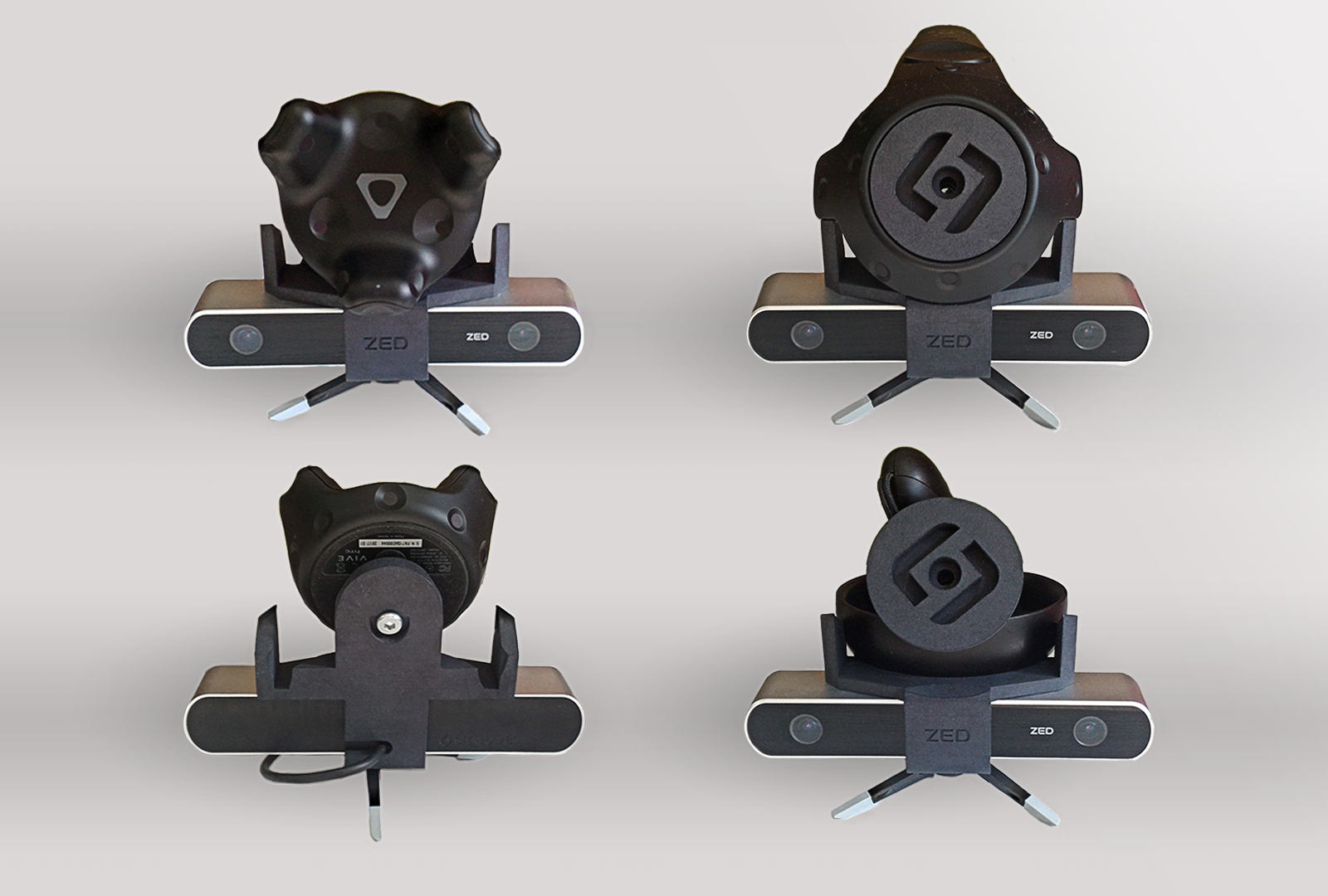 Attached Files