Some users report that their Oculus Rift fails to display any video at all after installing certain ZED SDK versions. This issue persists even when not using the ZED SDK, such as when trying to run a regular VR game.
The cause is not actually the ZED SDK, but the NVIDIA CUDA 10.0 installation process. CUDA is a dependency for the ZED SDK, that must be installed before use. Several versions use CUDA 10.0.
By default, the CUDA 10.0 installer will install the latest graphics drivers (as of CUDA 10.0's release) overriding whatever drivers you already had installed. Unfortunately, there is an issue somewhere in this process that causes issues with the Oculus Rift.
Note that if this occurs, your NVIDIA Control Panel or GeForce Experience may still report that you still have your old driver version installed, but the solution will work regardless.

Reinstall Drivers with Clean Installation

You can solve this issue by downloading and re-installing the latest graphics drivers, ideally with a Clean Installation.
To do this, during installation, use the Custom installation option (not Express):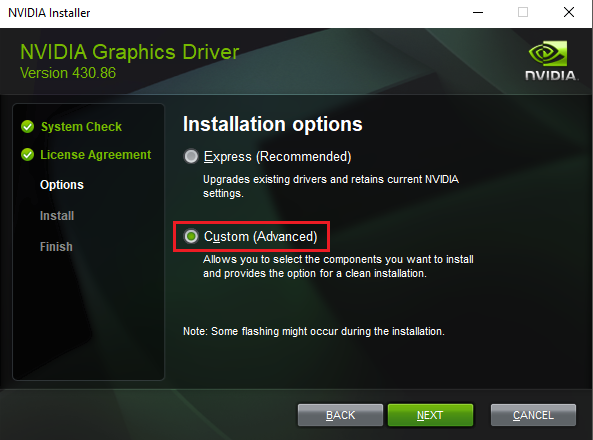 Then make sure the Perform Clean Installation option is selected: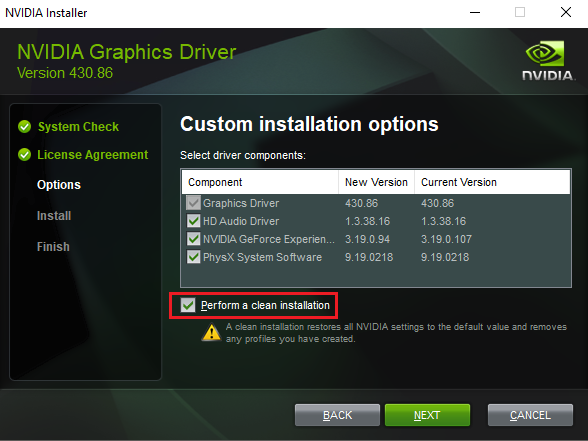 Your Oculus Rift should then work.

Avoid Issue When Installing CUDA
When installing CUDA itself, you can prevent it from installing the new graphics drivers in the first place. This avoids the issue completely.
As above, choose the Custom installation option (not Express). In the next screen, uncheck all options except for Development and Runtime: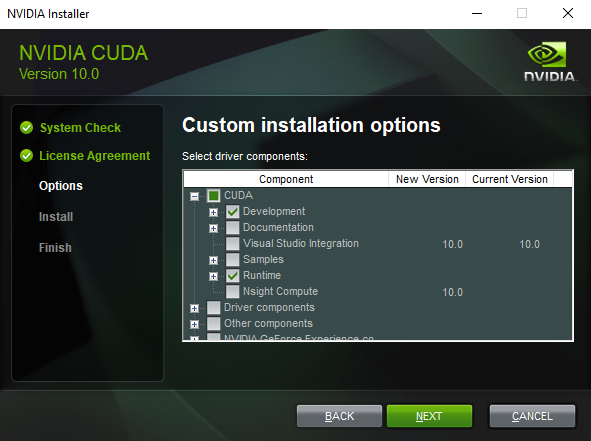 These are the only options the ZED SDK requires. It is generally a good practice to do this regardless of whether you're using an Oculus Rift, unless you specifically need one of the optional tools like NVIDIA Nsight.