Dimensions
The ZED and ZED 2 dimensions are 175 x 30 x 33 mm (6.89 x 1.18 x 1.3''). The ZED weighs 159 g (0.35 lb) and the ZED 2 weighs 124 g (0.35 lb).
The ZED Mini dimensions are 124.5 x 30.5 x 26.5 mm (4.9 x 1.2 x 1.02'') and it weighs 62.9 g (0.14 lb).
3D Models
For easier integration of the ZED/ZED Mini/ZED 2 in your project, you can use the following 3D files of our cameras.
MR Support
If you are planning to use the ZED or the ZED 2 for Mixed Reality capture, you can use our 3D-printable support in STL format. Any HTC Vive Tracker, HTC Vive controller, and Oculus CV1 controller can be easily mounted on top of it.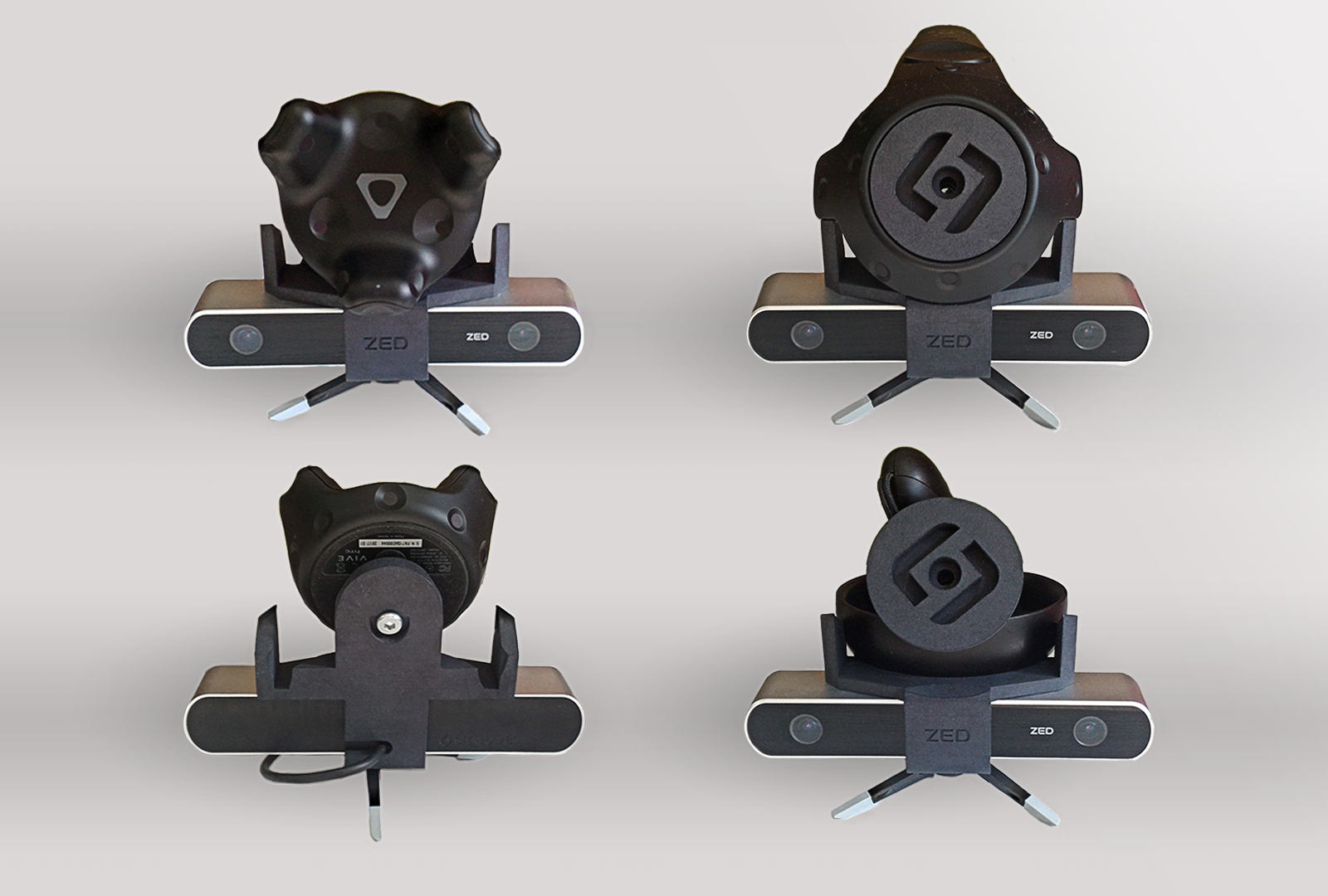 Attached Files